TOP QUALITY, DOUBLE SIDED
ASH FLOATBOX

ASH VENEERED TOP & BOTTOM WITH SOLID ASH SIDES

BRASS PLATED HINGES & CATCHES

COATED WITH A QUALITY OIL WHICH BRINGS OUT THE BEAUTY OF THE ASH WOOD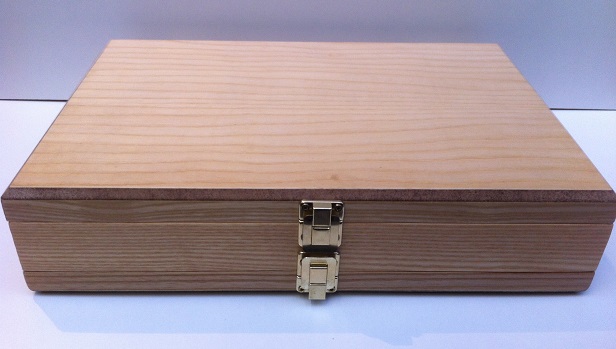 THE FLOAT BOX IS SUPPLIED WITH 8 STRIPS OF FLOAT FOAM
WHICH YOU CAN POSITION TO YOUR OWN PREFERENCE
MEASUREMENTS ARE
326mm (13inches) wide x 220mm deep (9 inches) x 75mm thick.
CHAMFERED EDGES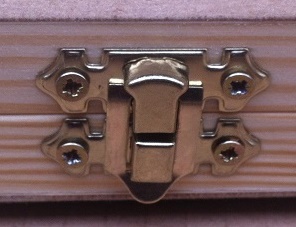 PLEASE NOTE THAT THE CATCHES MAY DIFFER FROM THE PHOTO DEPENDING WHAT I HAVE IN STOCK AT THE TIME.
THE ONE ABOVE IS A TYPICAL EXAMPLE OF ONE THAT WILL BE USED INSTEAD.
HOLDS UP TO 92 FLOATS
My float boxes are all hand made not off a conveyor belt.
Not available in any tackle shops
They would make an ideal present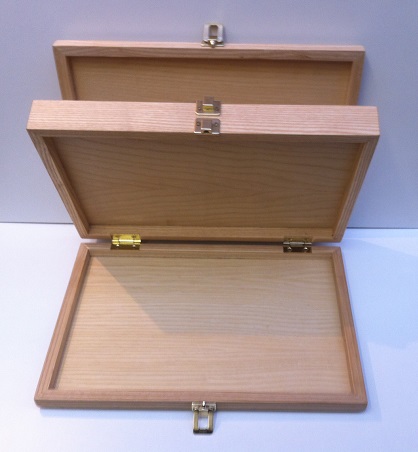 THE QUALITY DOUBLE SIDED ASH FLOAT BOX
QUALITY GUARANTEED
BUY WITH CONFIDENCE,
A FULL REFUND IS AVAILABLE IF YOUR NOT SATISFIED WITH THE BOX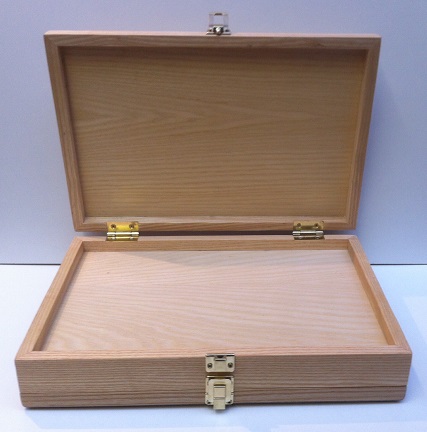 THANKS FOR LOOKING