TOP QUALITY OAK
TACKLE BOX
OAK VENEERED TOP & BOTTOM WITH SOLID OAK SIDES
BRASS PLATED HINGES & CATCHES
COATED WITH A QUALITY OIL WHICH BRINGS OUT THE BEAUTY OF THE OAK WOOD.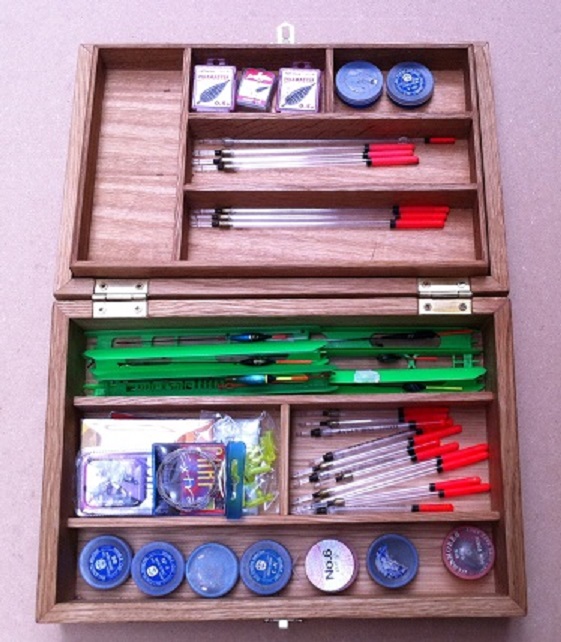 MEASUREMENTS ARE
326mm (13inches) wide x 220mm deep (9 inches) x 75mm (3 inches) thick.
TRAY SECTION SIZES
L/H Section 180mm x 65mm
R/H Sections 225mm x 56mm x 3no (No divider in top section)
BOTTOM SECTION SIZES
Top/Bottom Sections 300mm x 50mm
Middle Sections 147mm x 85mm
CHAMFERED EDGES
My float boxes are all hand made not off a conveyor belt.
Not available in any tackle shops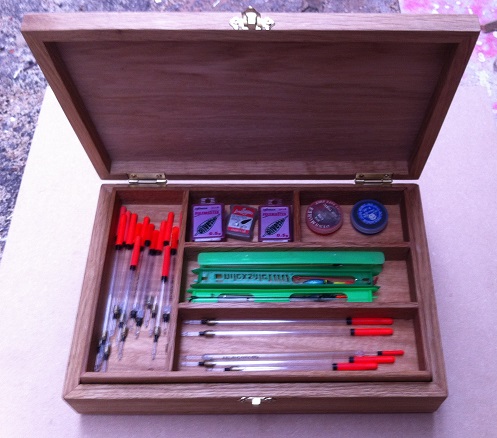 They would make an ideal present


QUALITY GUARANTEED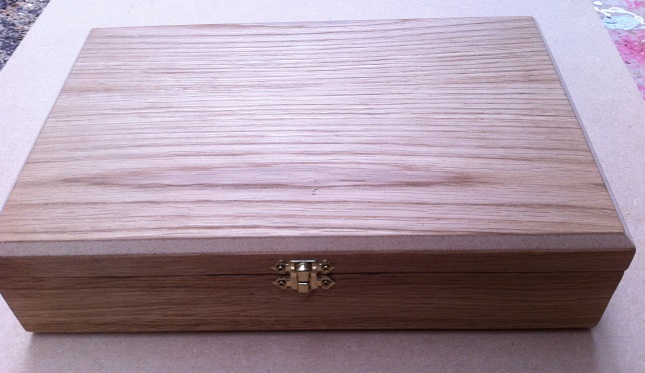 BUY WITH CONFIDENCE,
A FULL REFUND IS AVAILABLE IF YOUR NOT SATISFIED WITH THE BOX